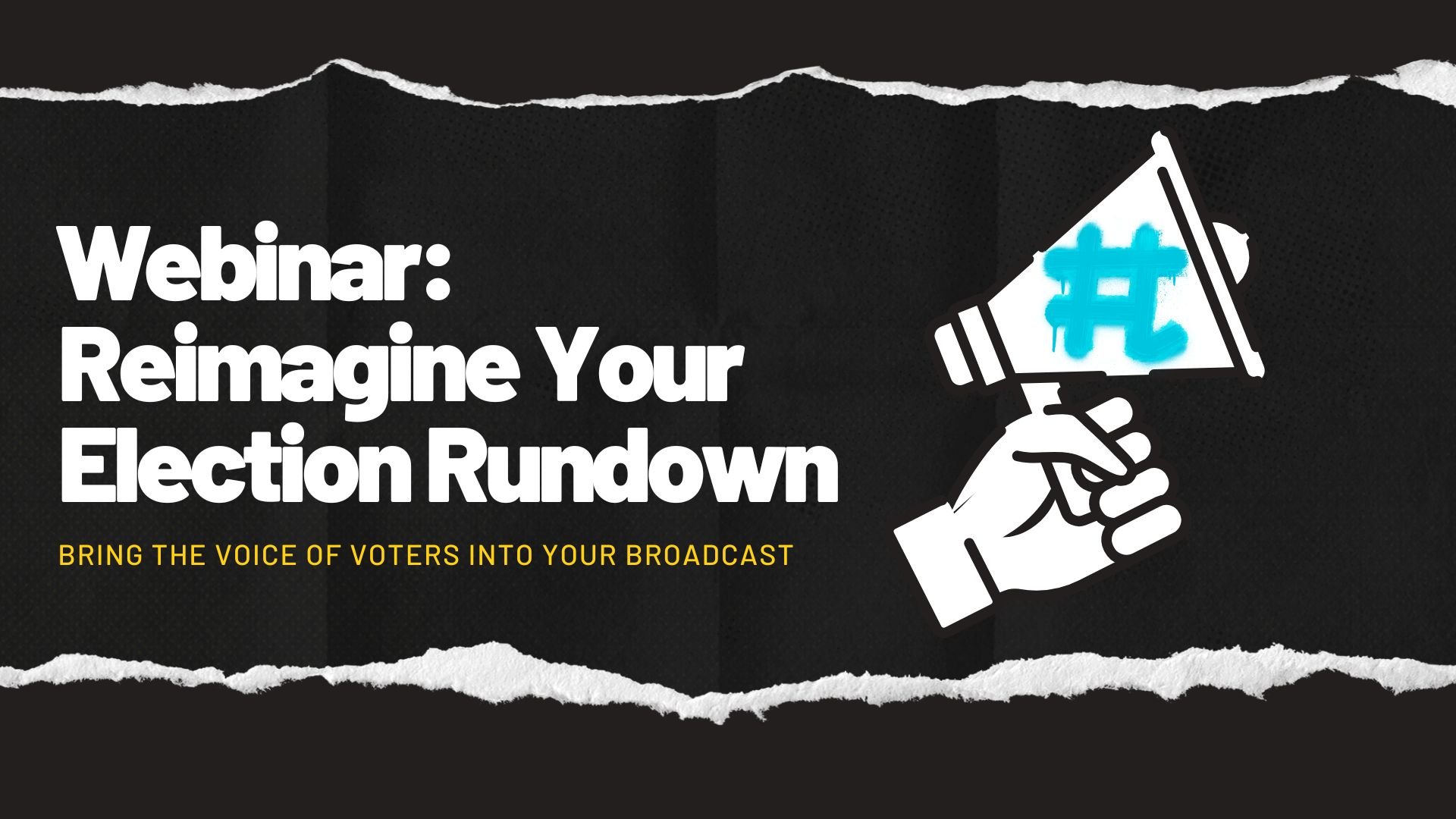 WHAT YOU'LL LEARN
Concerned about making your election coverage stand out from the competition? Looking for ways to better engage your audience?
Tapping into the Emmy award-winning producers on our team, we've got a list of ideas that will bring to life election coverage that is more engaging and can capture the voice of voters in your community.
You'll walk away knowing how other industry leaders use polls to understand trending topics, design QR codes to drive cross-channel engagement, break the news with real-time social feeds - and much, much more.